The aim of the CSA is to raise funds that go towards the improved well being of our children. Through the money we raise, we fund projects for both schools such as white boards, computers, playground extensions and outdoor equipment that would not otherwise be in the schools budget.
Below is a list of items recently funded so as to give you an idea of how your amazing support is put to use. It is one of the CSA's aims that we split and allocate funds as equally as possible between schools over a sustained period.
2016/17
– Sports equipment (Juniors)
– Reading Enrichment books (Infants)
– Payment towards multi purpose sensory room (Infants)
– Payment towards iPads for Music room (Juniors)
– Grant payment towards Music Cabin flooring (Juniors)
2015/16
– Reading Books for the teaching of writing (Juniors)
– 20 Digital Cameras (Juniors)
– 50% towards ICT equipment YR2 classrooms (Infants)
2014/15
– ICT Suite (Juniors)
– New playground equipment (Infants)
2013/14
– Year 5/6 tables and chairs (Juniors)
– IT Equipment (Infants)
– IT Equipment (Juniors)
2012/13
– Classroom Visualisers x 8 (Juniors)
– Multiplay Tower Climbing System (Infants)
– ICT Suite (Infants)
– Swimming pool paint (Juniors)
2011/12
– ICT suites (Juniors)
2010/11
– Projector for school hall (Infants)
– Library furnishings (Junior)
– Cycle shelter (Infants)
2008/09
– Library (Infants)
2007/08
– Computers (Juniors)
– Outdoor seating equipment (Juniors)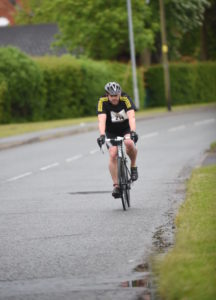 There are lots of ways you can support and help your child through the CSA:
Become involved with the committee
Volunteer to be a committee member. You can find out more about what the different roles on the committee do here.
Pop along to any of our committee meetings. Dates can be found here.
Come along and support the AGM and give us your ideas for fundraising events. Find the date of the next AGM here.
Helping Out
Offering to help before, during or after events. It doesn't matter if you can't help on a regular basis, or even if you cant come into school. There are always little jobs that can be done from home if you have half an hour to spare,  e.g. Wrapping gifts, preparing raffle tickets.  Please contact us and let us know what help your able to give. We really appreciate any contribution, however big or small. The more people we have helping, the easier events are to organise and run and the more successful they will be.
We need you!
If you have any contacts or skills we could use – everything is potentially valuable to us. For example, use of a van, links to companies/ people who might be able to donate raffle prizes, skills you could transfer from your work to helping the committee.
If you're keen to run your own idea or event then please also review our
Events Checklist
Welcome to your community area, helping to keep you up to date with the various friends and businesses that have generously supported the CSA.
Thank you to all those that supported the CassioFest 2018 Business Directory.