Nabeel Khokhar
Chair
I am a father to two teenage boys and a little girl who has just started nursery school. I consult to one of the largest European construction companies, leading their global contract management activities and advising on dispute resolution. I am looking forward to working with my fellow committee members to continue to grow, develop and expand the CSA's invaluable support to the school and its excellent reputation within the pupil's families and local community.
Aysha Khan
Vice Chair
I am a mum to 3 wonderful children (18, 13 and 3) and have worked for local government in children services for nearly 20 years..
In joining the CSA, I hope to work with fellow parents, staff members to continue and add to the amazing work that it does and in the spirit of the Infants School's motto, I look forward "to learning and growing together" with the school community..
Binal Shah
Treasurer
I am mum to a 3 year old boy who has just started at Cassiobury Nursery. I am a qualified accountant and have been working as an auditor for 10 years within the Financial Banking sector. Currently, I am working as a consultant for one of the big four accountancy practices..
I am looking forward to utilising my skills within the CSA to help it grow and raise funds in order to benefit the school and our children, as well as meeting other parents and teachers..
Priscilla Chowdhury
Communications Officer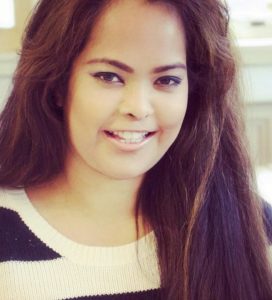 I am currently in the market research sector working as a moderator. I am a passionate person with good communication skills and love meeting and building relationships with people.
Shaun Maistry
Digital Officer
I am a reliable, ambitious, self-motivated team player passionate about the benefits I can bring to both people and organisations. I possess good communication skills and have a friendly nature, both of which enable me to establish excellent relationships. I offer my experience, project management and event co-ordination skills, to benefit the CSA and the Cassiobury Schools where required..
Sub Committee
Lucia Eagan
Elly Rose
Neema Morel,
Joy Ross
Previous Committee Members
A huge thank you to previous committee members for all their hard work!